Exhibition - General Information
About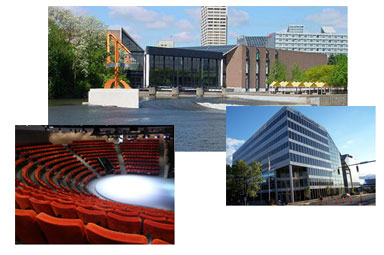 The Eleventh International Conference on Shot Peening, hosted by Electronics Inc. and The Shot Peener Magazine, will be held September 12-15, 2011, in South Bend, Indiana, USA.
An exhibition of products and services related to the conference topics will be held at the Century Center Convention Center in conjunction with the conference. The exhibition is open to all conference attendees and their guests.
Exhibitor Information
Companies are invited to display their products and/or services at the Exhibition Hall at ICSP-11. Registration information and floor plan.

Exhibit Hours
TBA

Sponsorships
Sponsorships are available for special activities (receptions, hospitality).

For more information contact: icsp11@shotpeening.org
Conference Chairman
Jack Champaigne
Electronics Inc.
56790 Magnetic Drive
Mishawaka, Indiana USA
Telephone: 1-574-256-5001
Email: jack.champaigne@electronics-inc.com
Last Revision: Dec. 10, 2010